Introduction
The GrowthEquation also lets you store an array of plans that you already had created. This will help you and your business to be efficient on looking after your prospects/clients.
Current Plans
Access your Panalitix account and proceed to GrowthEquation. Click on Current Plans on the left panel.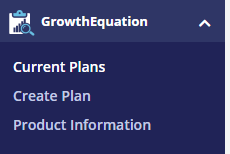 Advanced Search
You can choose this option when you want to search for a specific plan that has already been created.

CREATE NEW PLAN - You may also create a new plan on this interface besides using Create Plan.
Last Updated From - This will efficiently assist a user on searching for a plan using this function.
Status - You have the ability to always go back to the plans you have not completed. These plans will be under Draft Status. Complete for completed plans.
View - Choose on what range of plans you wish to view. (All Plans or Archived Plans)
Reporter Name - This pertains to the user in your organisation who created the plan.
Action Buttons
Edit
- Changes can always be made to the plans that has been completed or in draft status.
Share and Send Plan

- Plans that are in Complete status can always be shared via email.
Download Plan

- Downloaded plans will be in a word format and will allow you to make changes directly.
Archive Plan

- Plans that are no longer needed can be archived. Once archived, you will have the option to delete it permanently.
Share and Send Plan
Complete Plans can always be shared via email. The recipient should receive an email with a downloadable report as an attachment.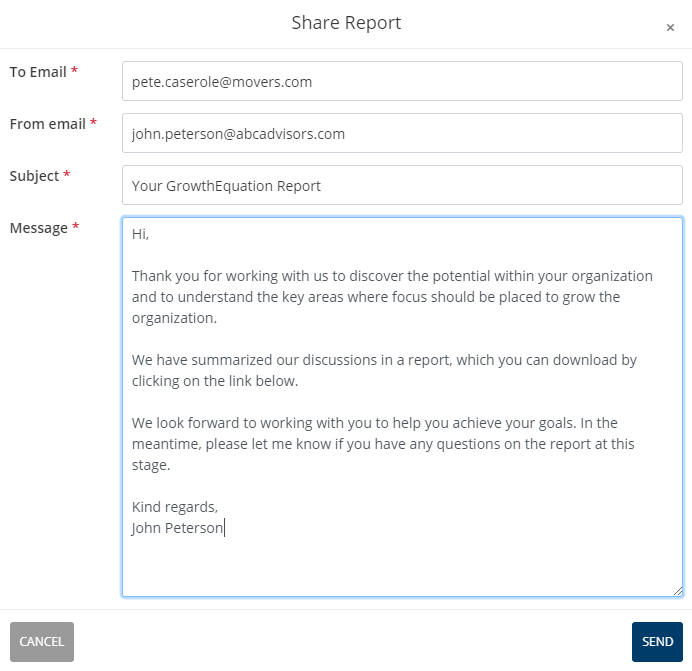 Download Plan
A word format plan will be downloaded once you choose this option. This is important in instances that you need a copy for your records or if your client/prospect requests a downloadable copy. It will contain everything that is showing on the plan created previously.