Introduction
You wouldn't just like to have the ability to use a tool to improve your organisation's processes. You would also prefer that you are on top of your progress with a client and everything is noted on their profile every time you have a transaction with them. This article will show you how to start using activities using your Panalitix access.
Steps
Login using your credentials at Panalitix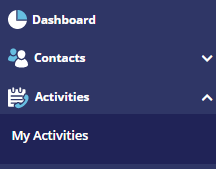 Click + NEW ACTIVITY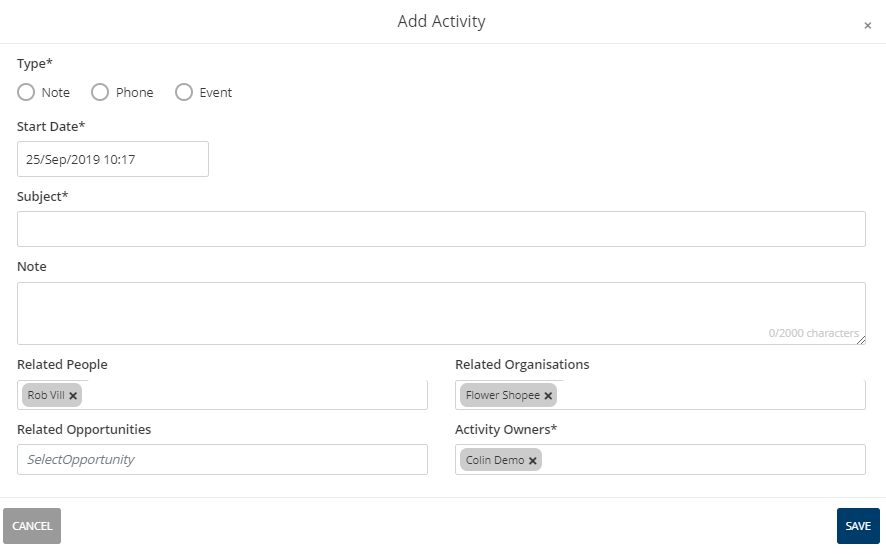 Activity Sample.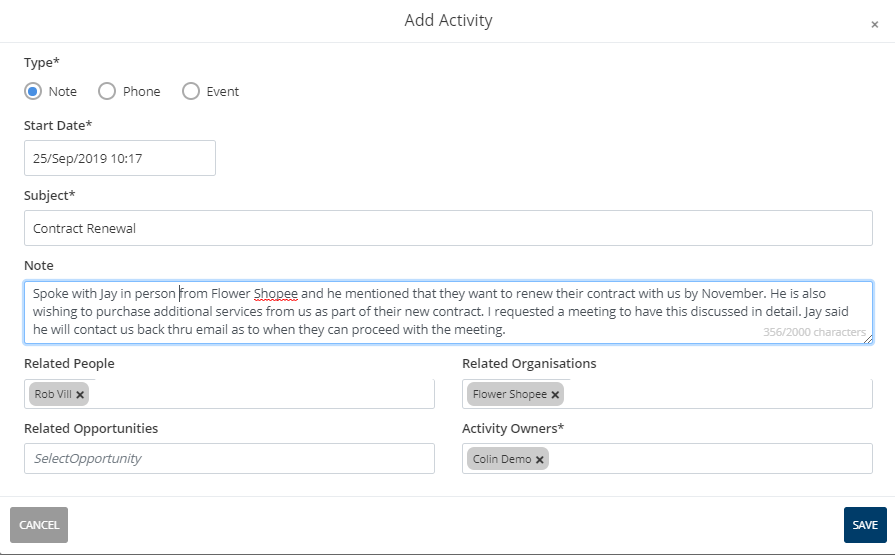 Make sure to fill out the required fields at the bottom so the activity is recorded along with the appropriate organisation/client and Team member/user.
Related People - refers to your organisation's/client's contact person that you transacted/talked to.
Related Organisations - refers to your clients in contacts. NOTE: ensure that the client/organisation has already been added in your contacts so you can record an activity with it.
Activity Owners - refers to your internal users or the person who created the activity.
NOTE: Do not forget to click SAVE once done with entering the details needed.