Introduction
One way to track the progress of your sales is to ensure that the Status of your Opportunities are up to date. This article will show how to do that.
Follow this Step
Go to Opportunities.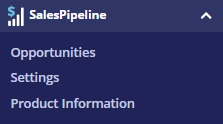 Open any Existing Opportunities by clicking the links in the Opportunity Column.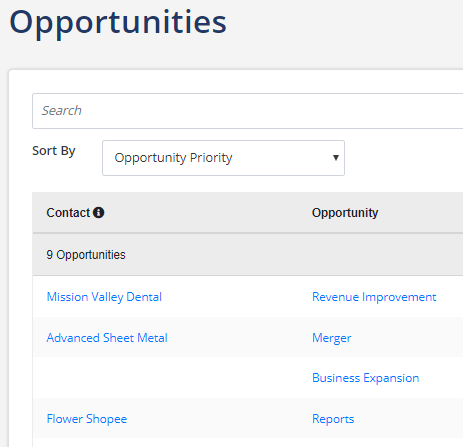 When you create an opportunity you can always specify the chance that the sales most likely will close by dragging the Percentage Chance.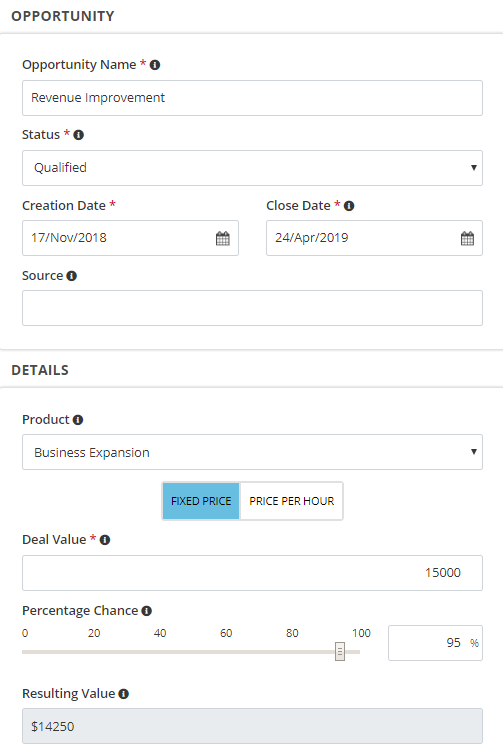 NOTE: The Percentage Chance is set automatically to 100% if you select the status of the Opportunity as Closed Won.