Introduction
Search filter is a specific product attribute a users can use to refine the search results of a particular category listing.
Who can do this?
All users that has access on SalesPipeline.
Different types of Search Options
Default Search - this type of search searches the Contacts, Opportunity, Priority, Product, Next Step, Sales Person, Value, Resulting and Close Date that meets what the user inputted in this field.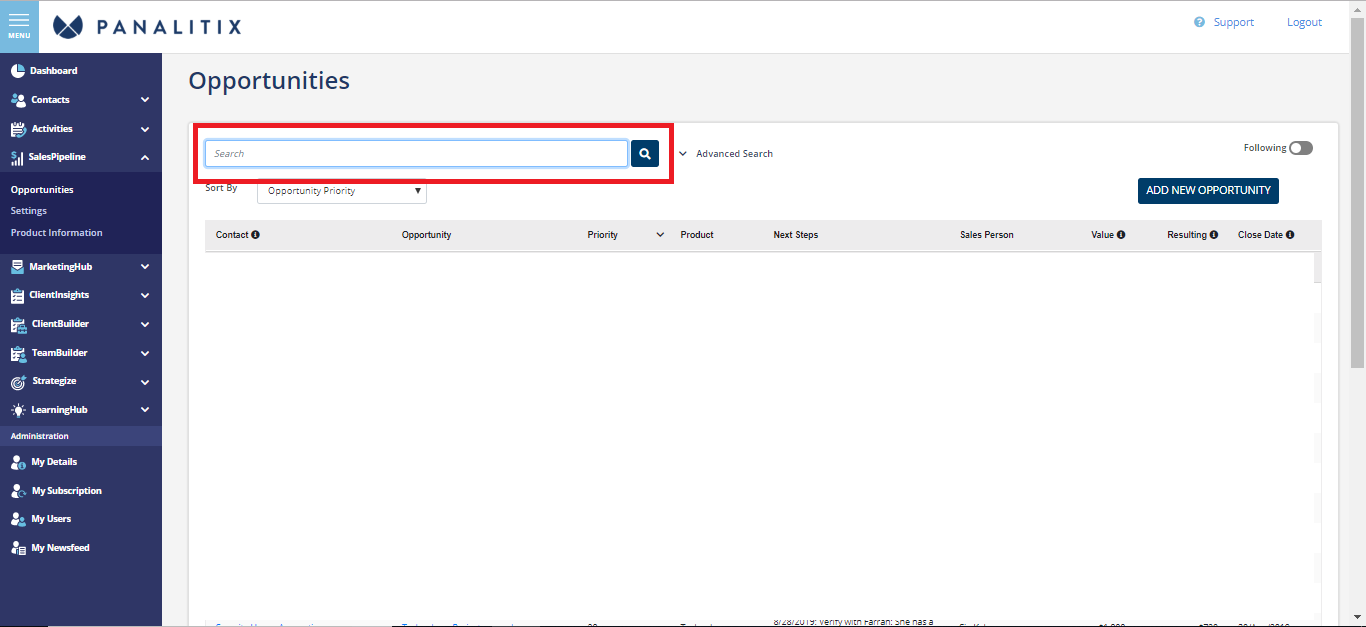 Advanced Search - this type of search uses a combination multiple search criteria that will help users to search specifically on what they need.
The users may use 12 different type of search and combinations under Advanced Search such as by Status, Date Range, Priority Range, Value Range, Chance Range, Sales Person, Sales Group, Contact, Relationship, Product, Industry and Source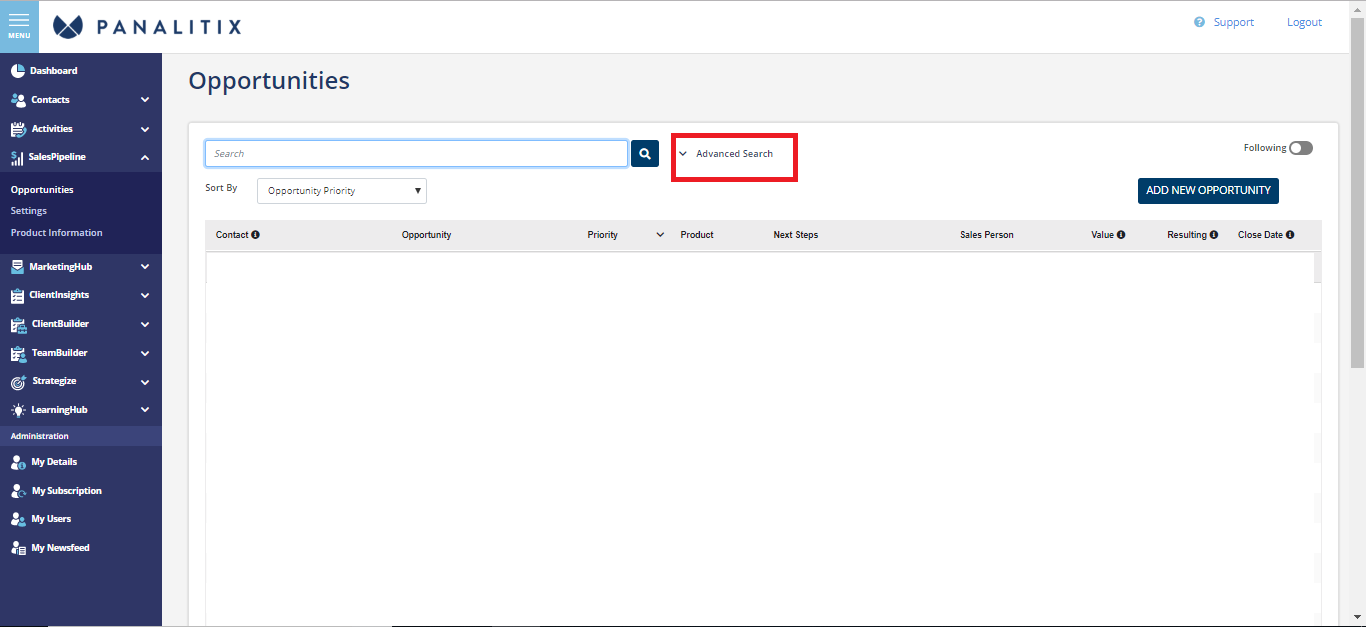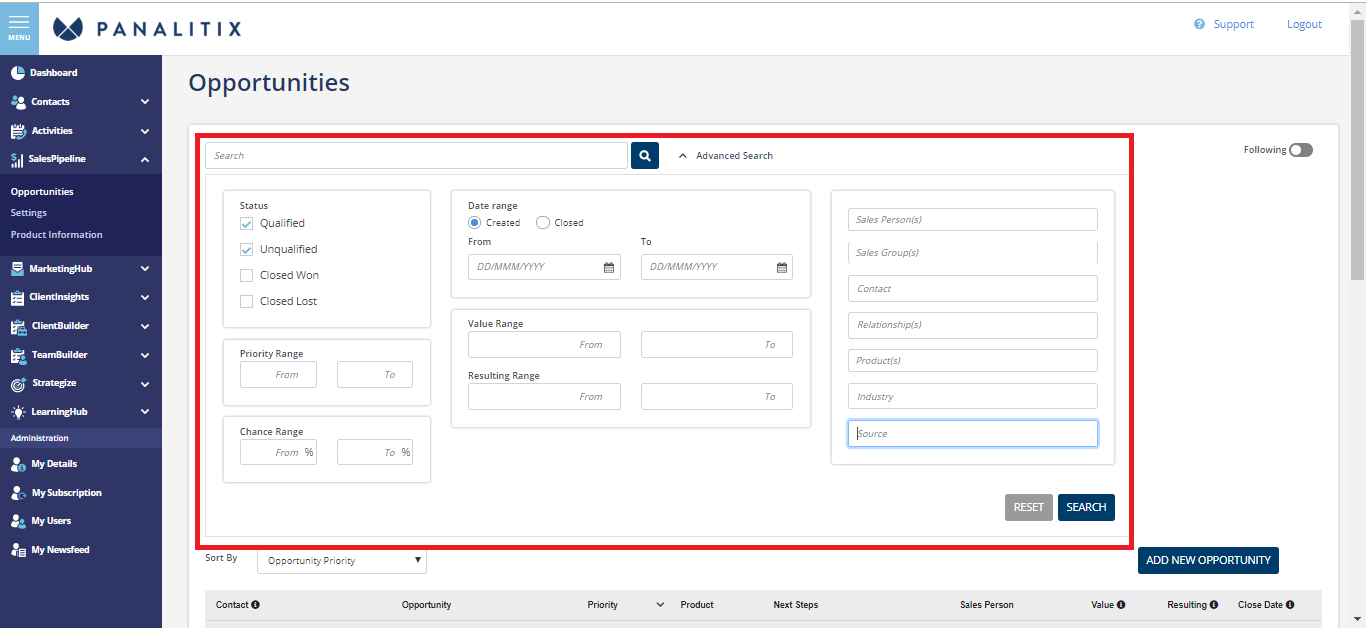 Sort By
The user may use 4 different type of Sorting such as by Opportunity by Priority, Close Date, Opportunity Size and I'm Following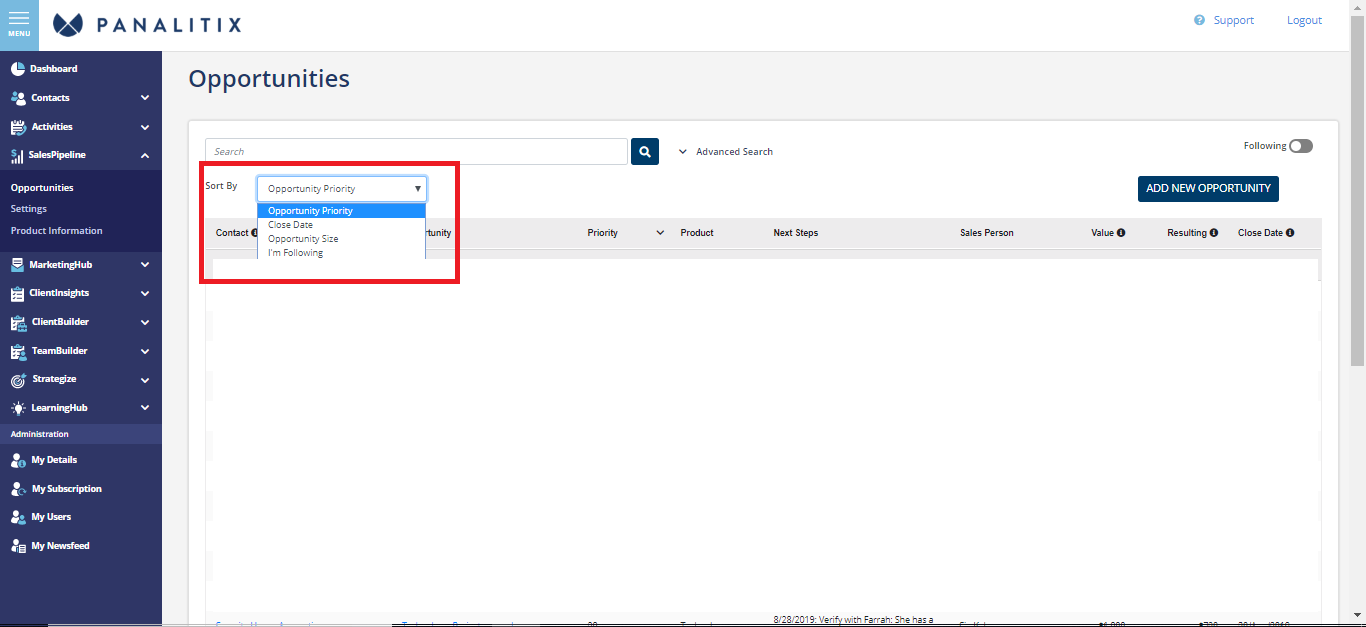 Following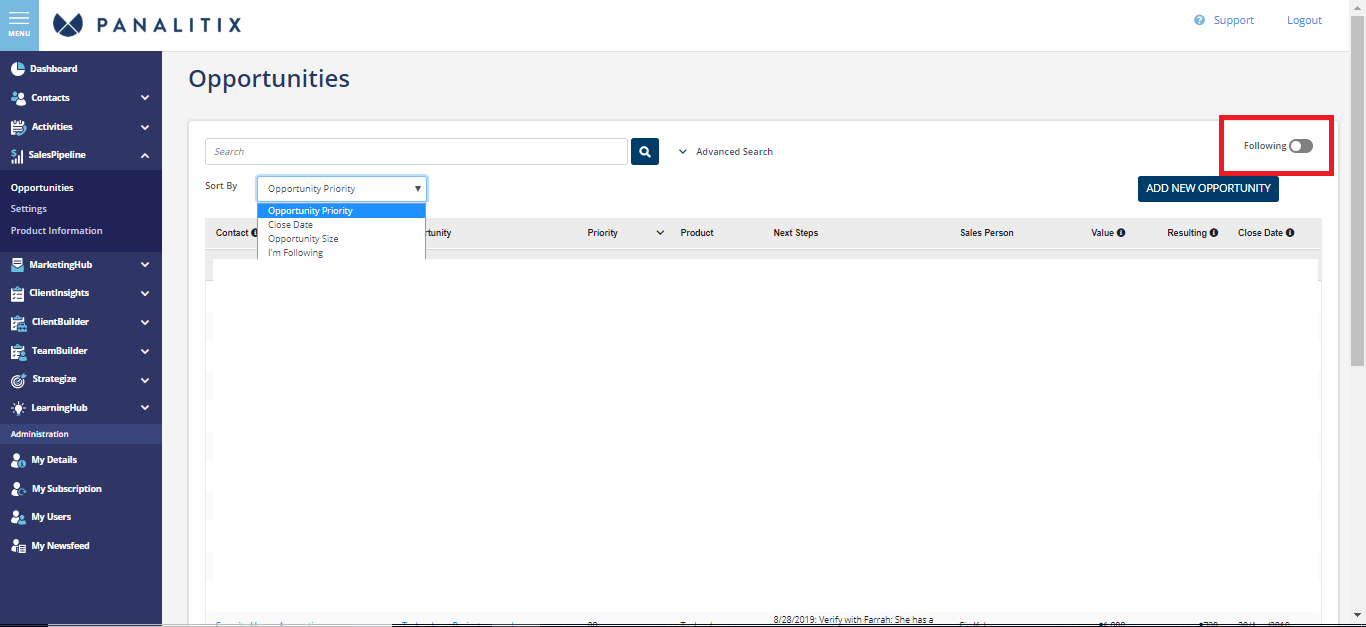 Note: The user must enabled first the Follow this Opportunity on the opportunity that they want to see on this feature.