Introduction
List each Role involved in servicing your customers, that is, anyone responsible for 'delivery' of your products or services.
Who can do this?
All users that has access on SalesPipeline.
How to Add Role
First, Go to SalesPipeline click on Settings.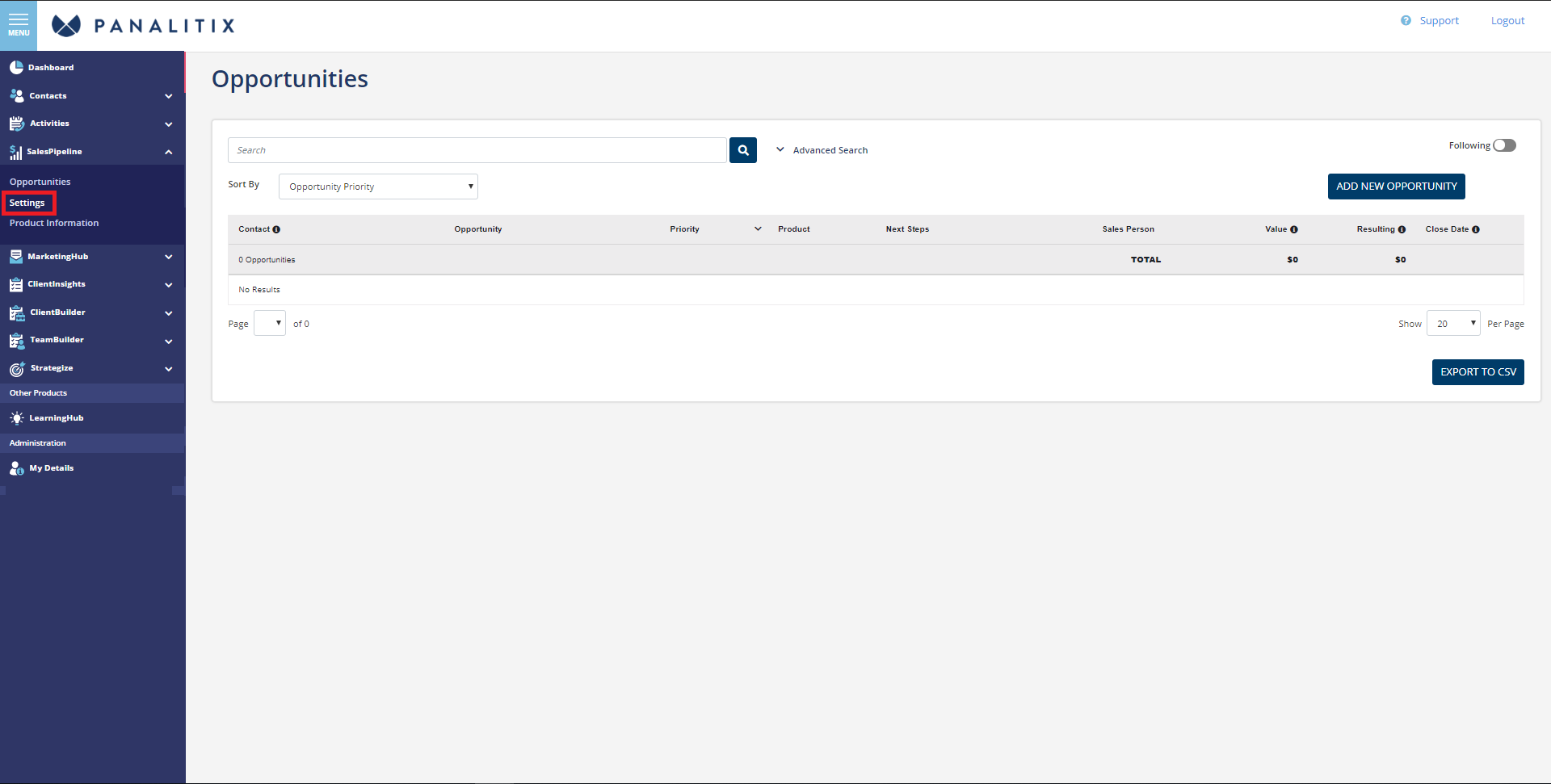 Under SalesPipeline Settings Under Role tab click Add Role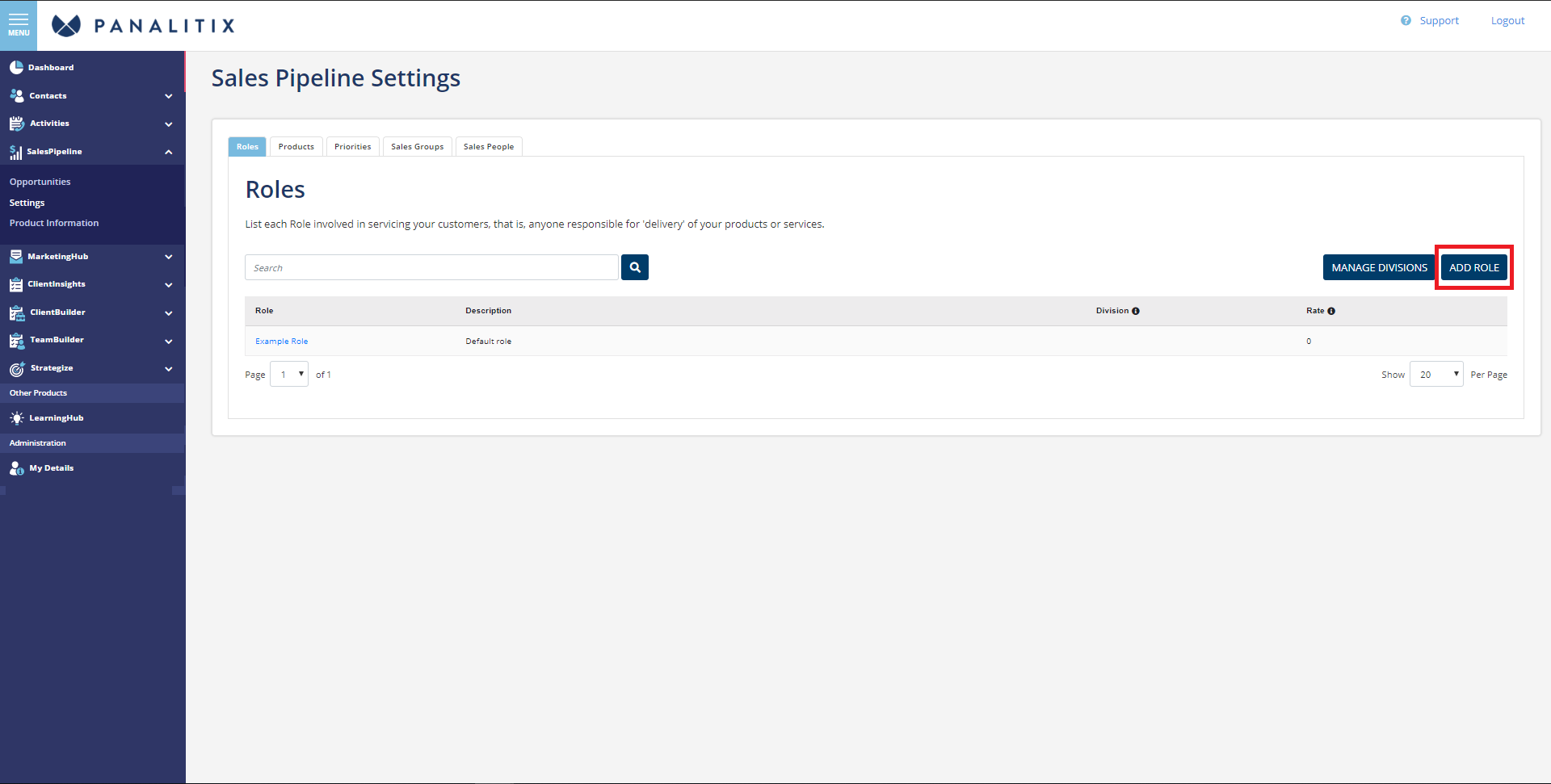 Fill out the required fields and click Save.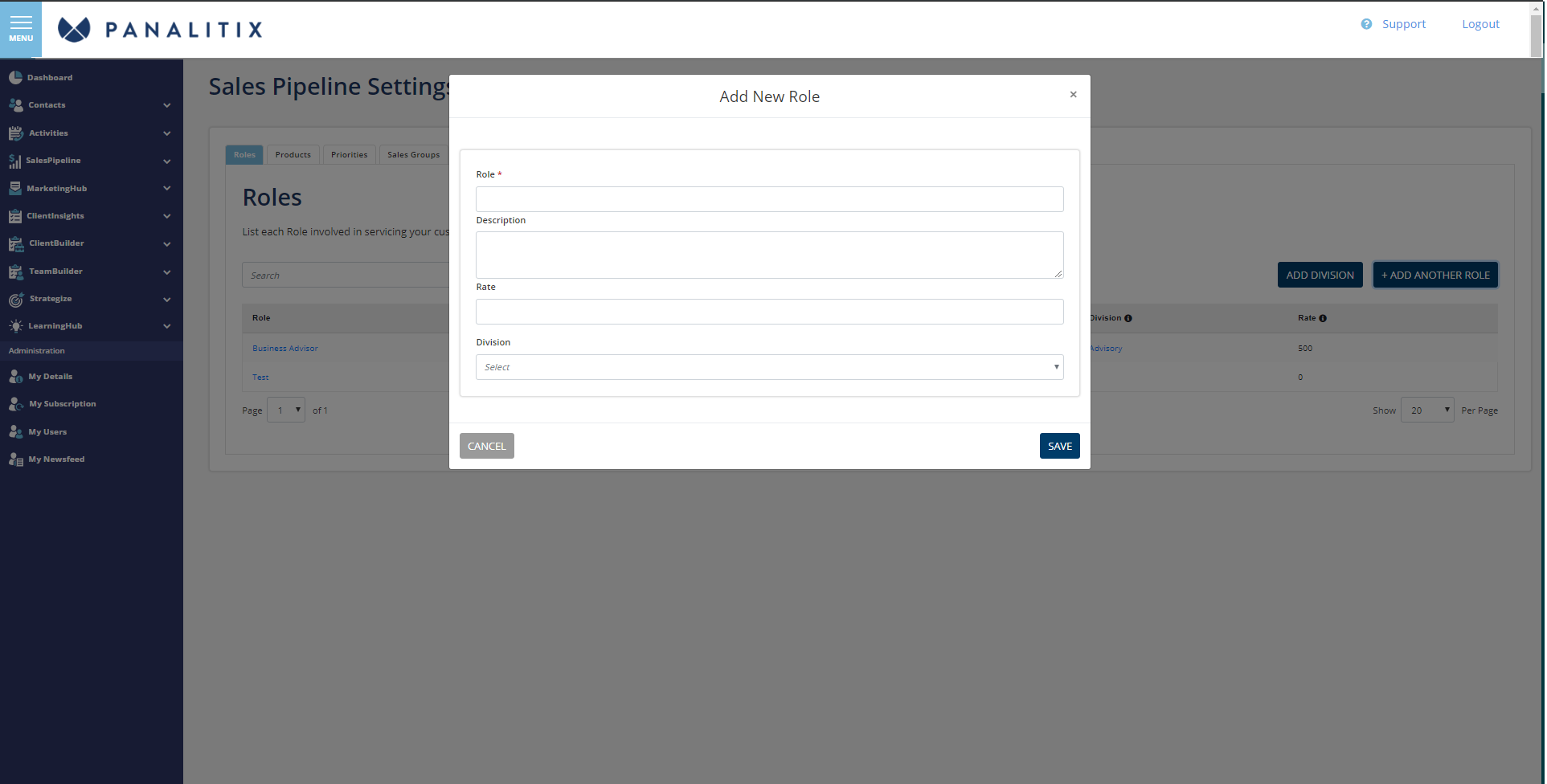 Note: Division can be added after creating New Role just click Manage Division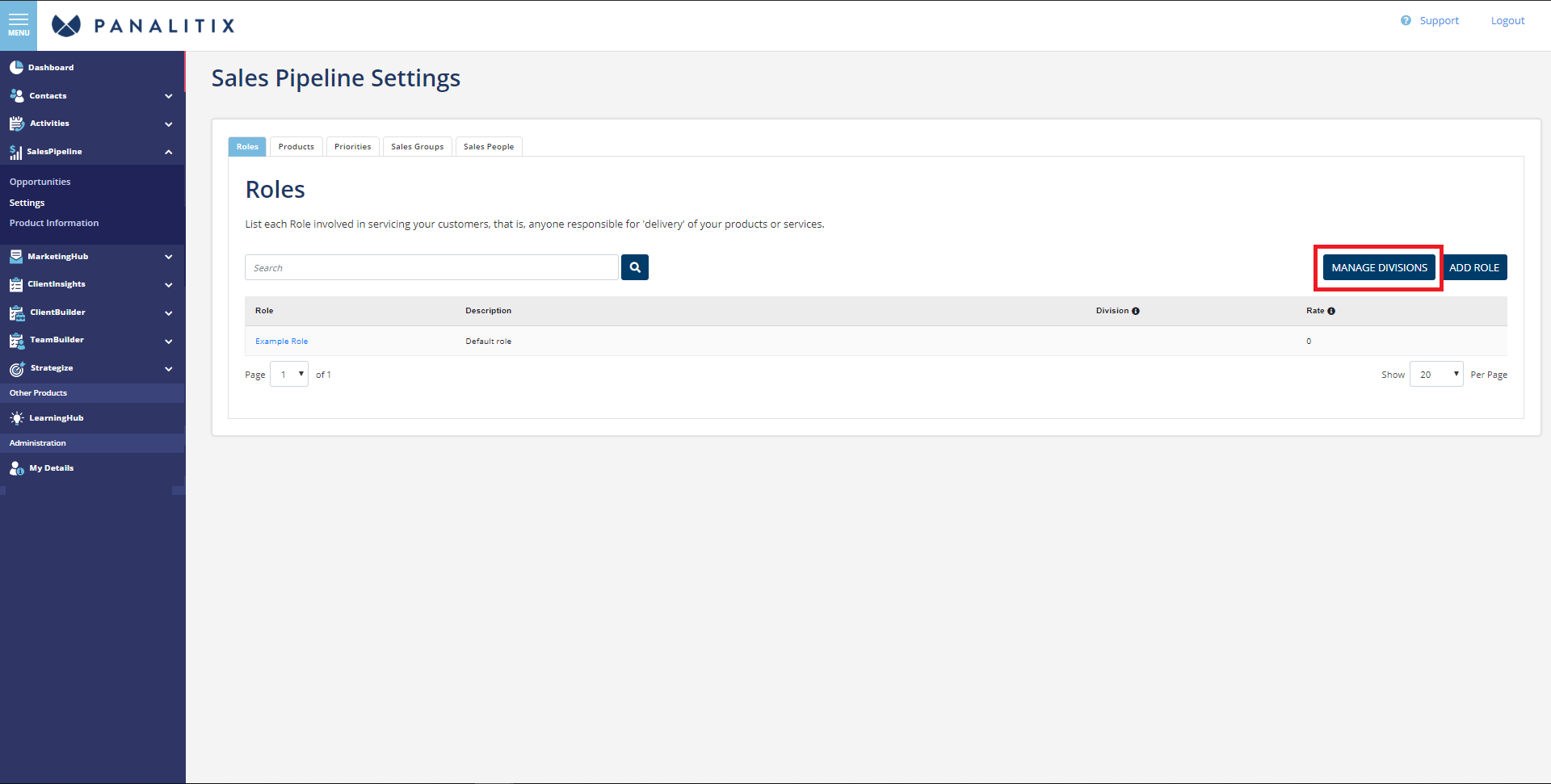 then Add Divisions

Fill out Name then click Save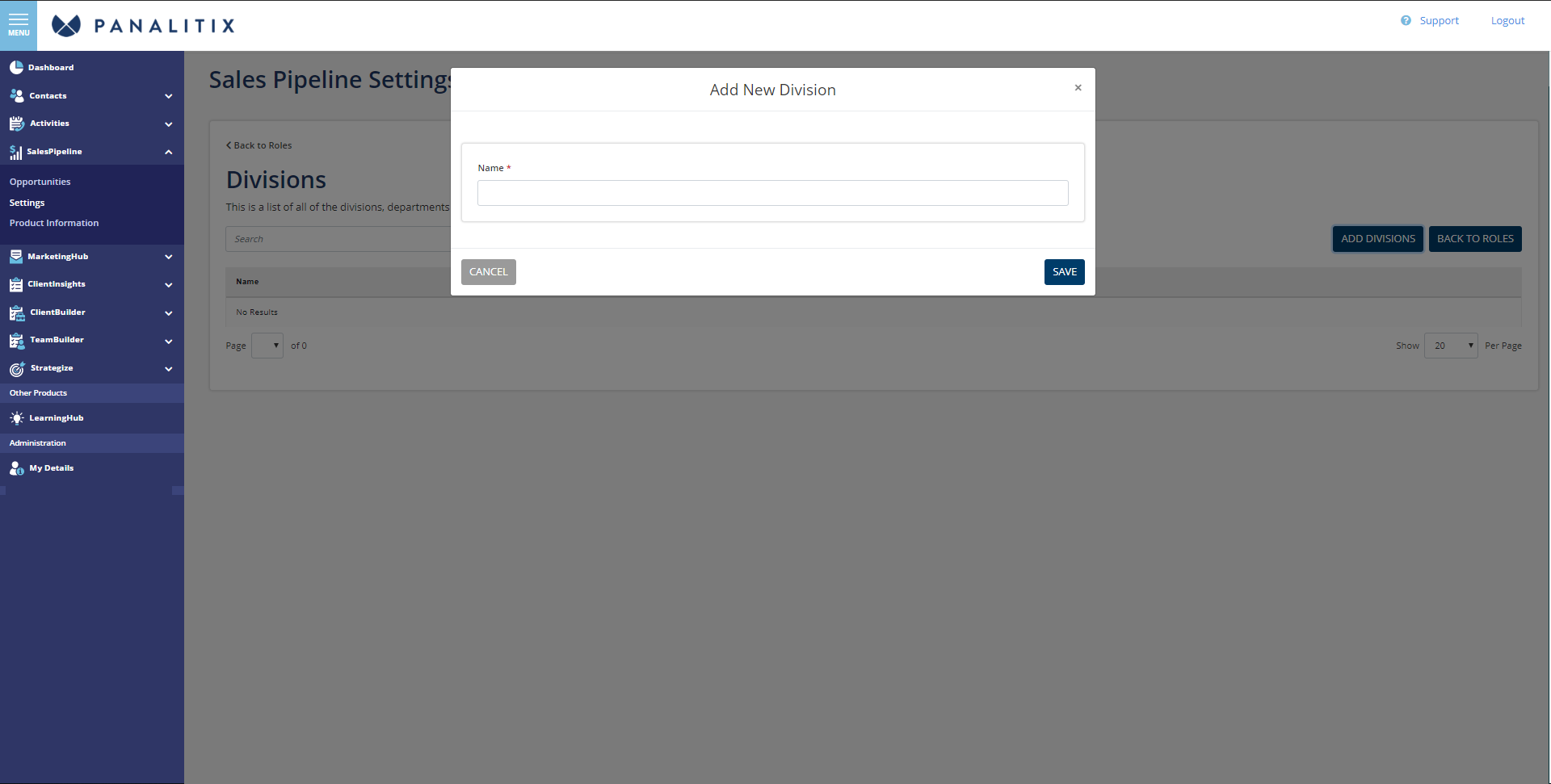 Once a new Role has been saved, Users can always go back when they need to make changes.