Introduction
With Panalitix.com you have the ability to add your own logo to your account in order to white-label the application.
Steps
1. Login to your account
2. Navigate to My Details
3. Click on the Organisation tab
4. Click on Upload Logo
5. Navigate and find your logo in the file browser and click on Open
6. Scroll down and click Save in order to save your changes.
7. The logo will now update to your new image and will resize accordingly to fit in the header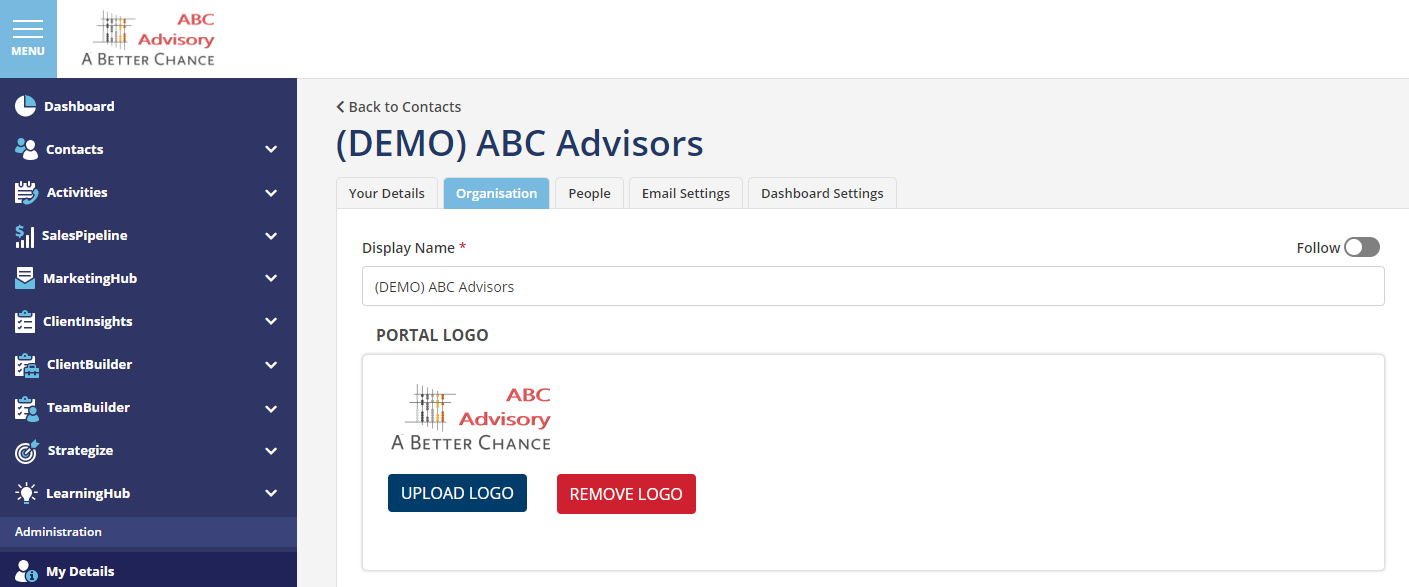 Image Requirements
We recommend images that are:
Not larger than 300px high and 800px wide
Are a .jpeg or .png format
Not larger than 1MB in filesize
Other White-Labeling features
If you have subscribed to any of the modules that enables external outbound email communication, you can add your own logo to those email mail outs.
You can include your own contact details and social media accounts inside any outbound communication.
Reports exported from any of the modules will include your own logo and business name.
What is not included
You cannot choose your own colors for the interface of the application or the reports. The colours selected have been neutral as much as possible.