Introduction
Through effective management of priorities and forecasting, Effective use of this tool will lead businesses to have a sustainable success.
Creating a Project Plan
1. Access Strategize on the left panel & choose Create Plan.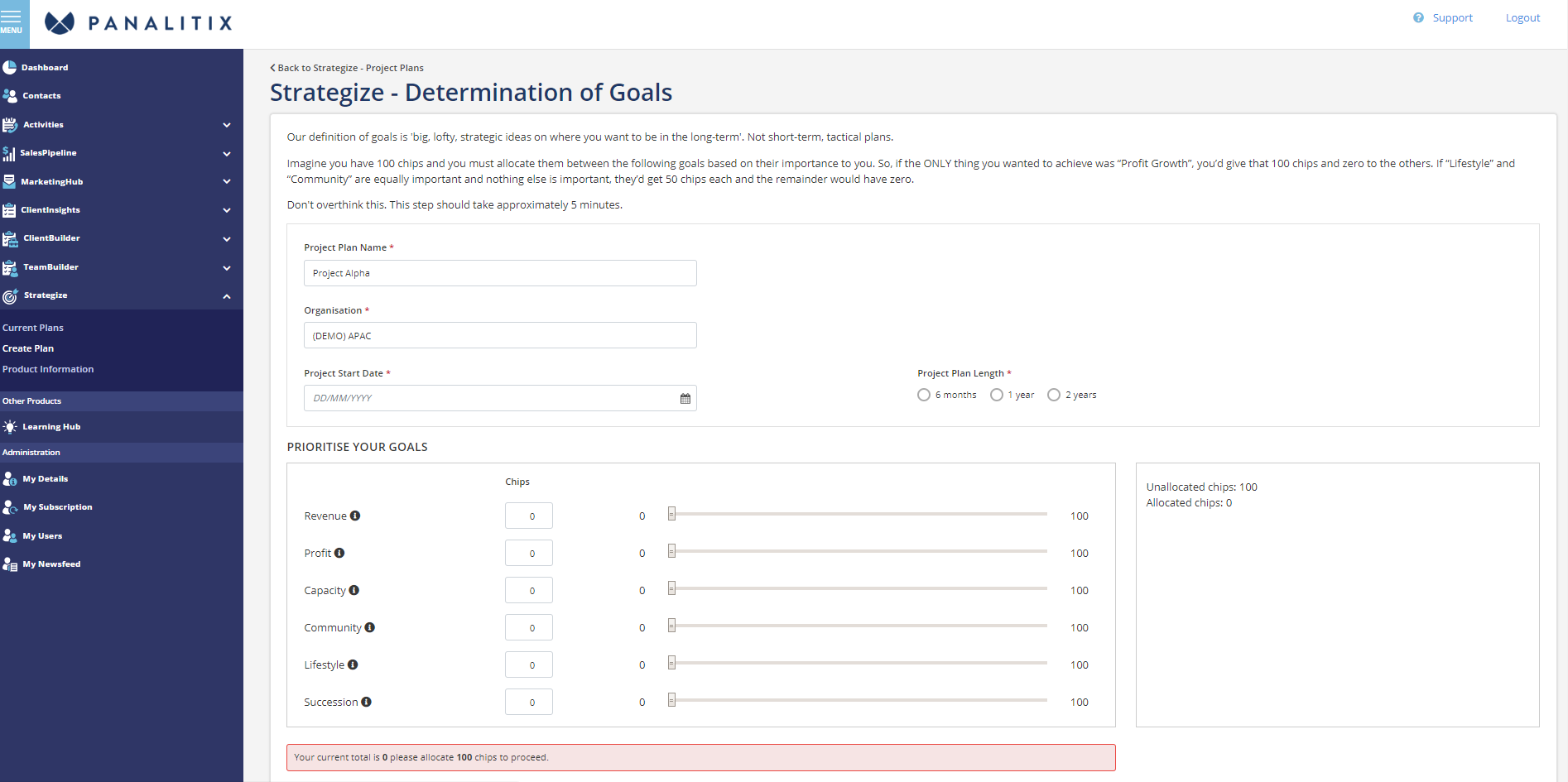 2. Project Start Date - Is the start date of working on a certain goal which focuses on different key business areas. (REVENUE, PROFIT, CAPACITY, COMMUNITY, LIFESTYLE & SUCCESSION)
3. Project Plan Length
6 Months - Short term goals
1 Year - Long term goals
2 Years or more - Succession goals
4. Managing your competencies - In this area you will need to rate the importance of each Business area with explanations in order for the strategize tool to assess the priority of each project. 1 is the lowest, 7 is the highest. Once done click Build Your Plan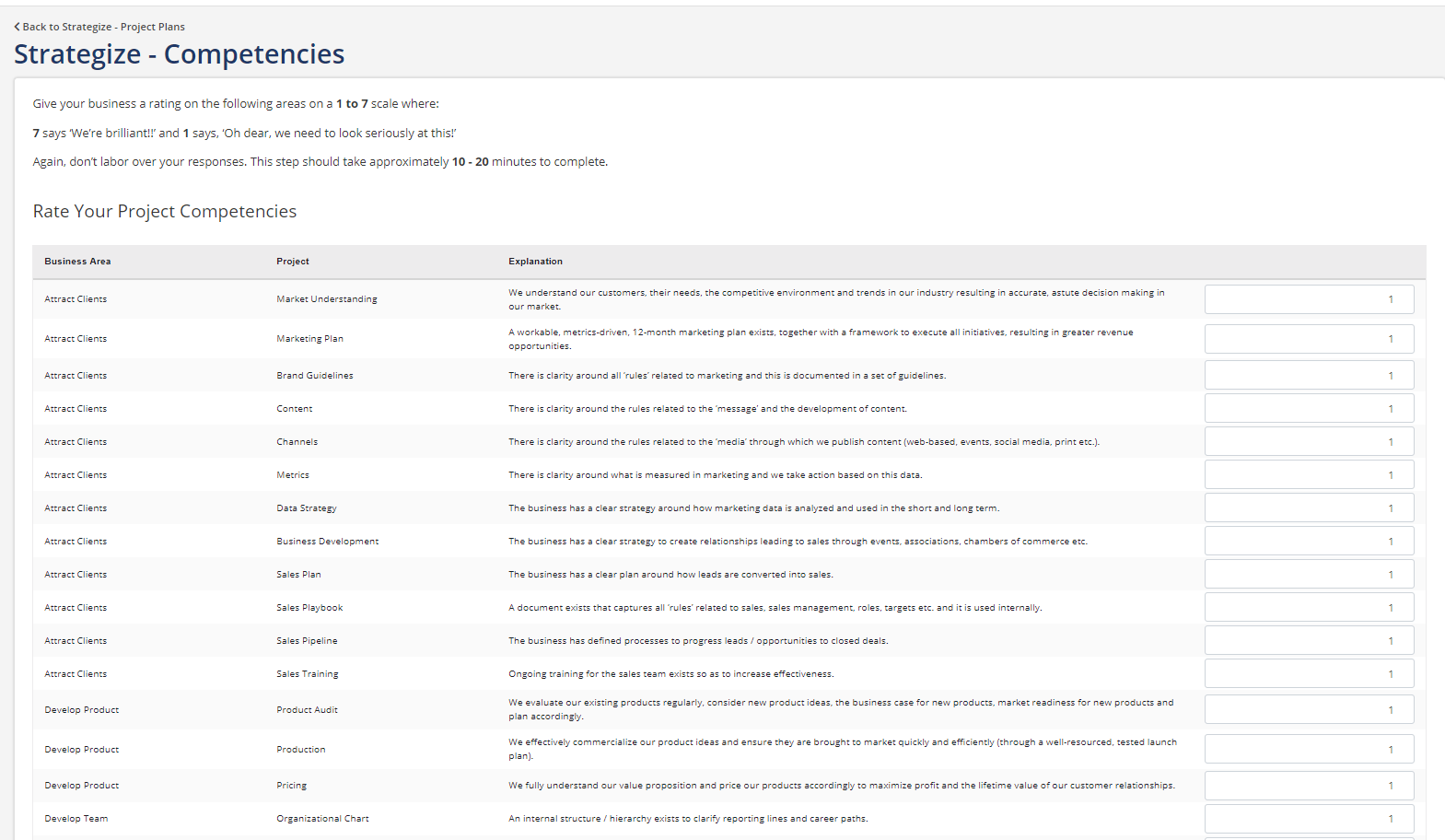 5. Customize - The ability to customize your plan by re-arranging the timeline of your projects.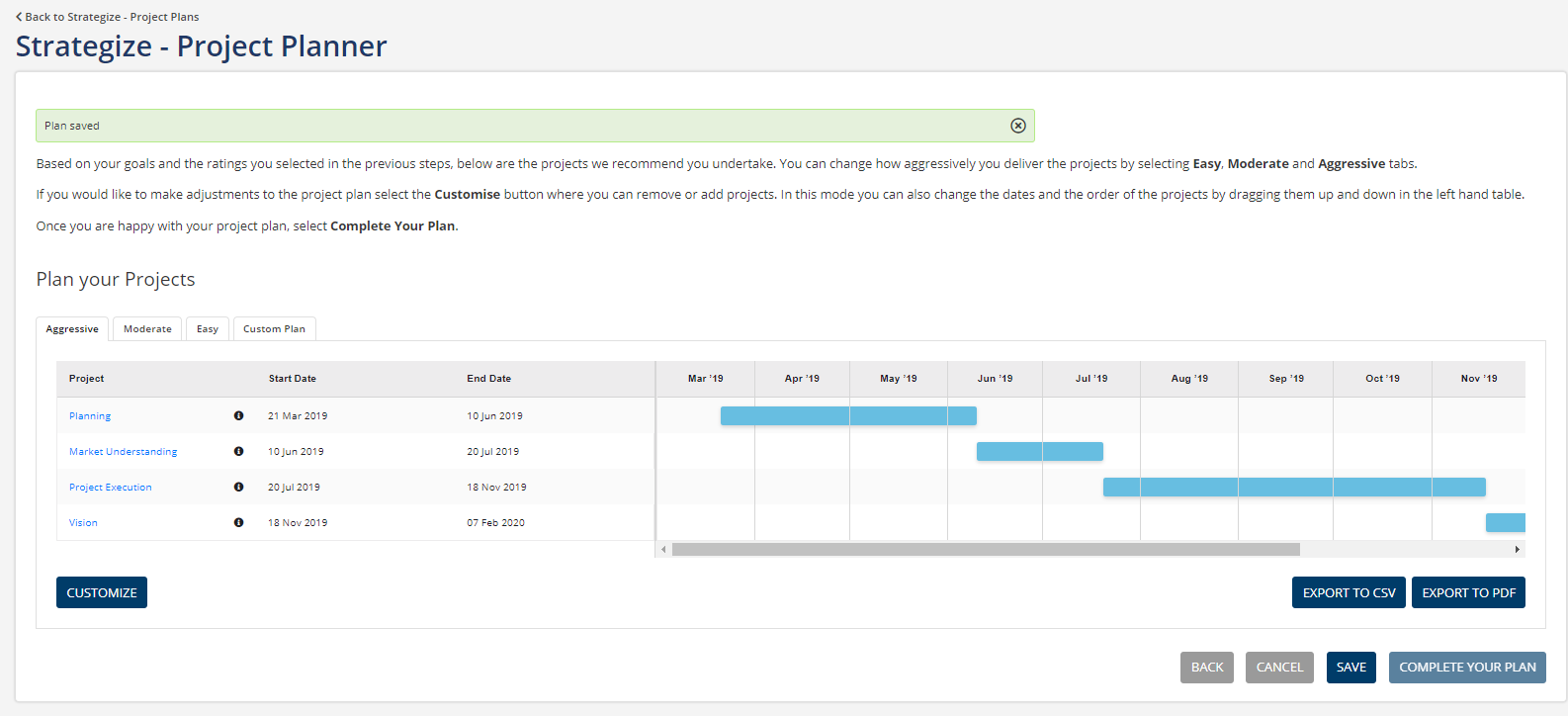 You can always add/delete a project on your custom made plan.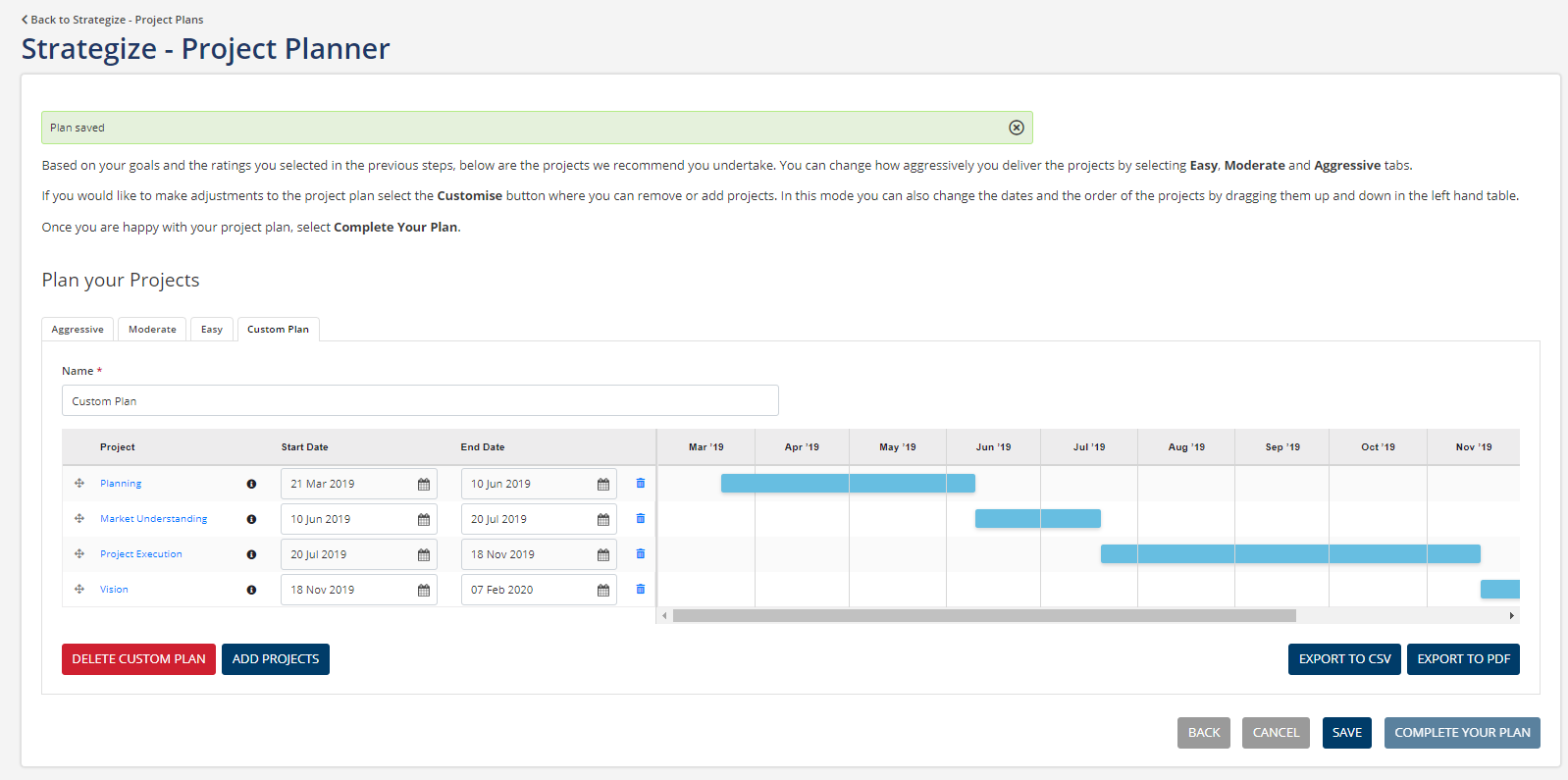 Once done, click Save. You can always export your project data in a csv. or pdf. format file.