Introduction
This article will describe the process of how to Send Default or Original Questionnaire in ClientInsights, ClientBuilder or TeamBuilder at their request.
Who can do this?
All the users that has access to ClientInsights, ClientBuilder or TeamBuilder.
Steps on sending via email
1. Click ClientInsights / ClientBuilder / TeamBuilder.
2. Click Get Started Button.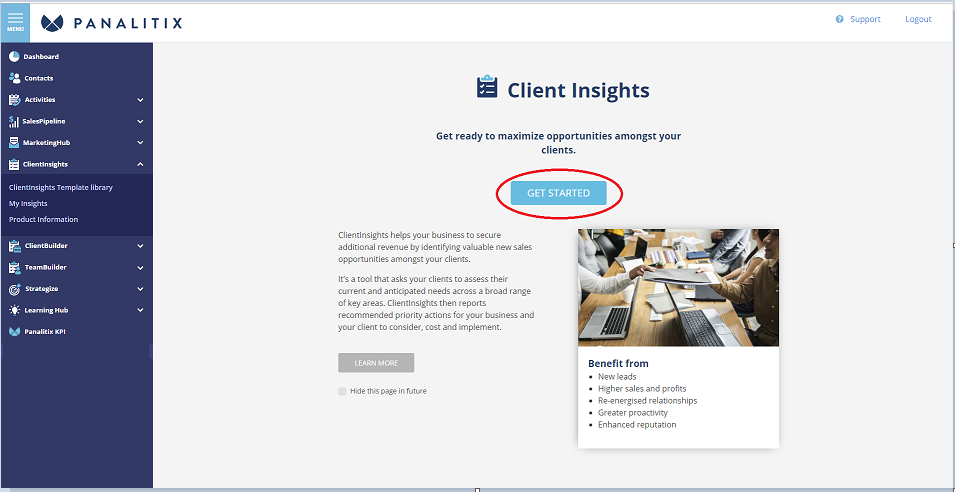 3. Choose any Templates and click the paper plane button.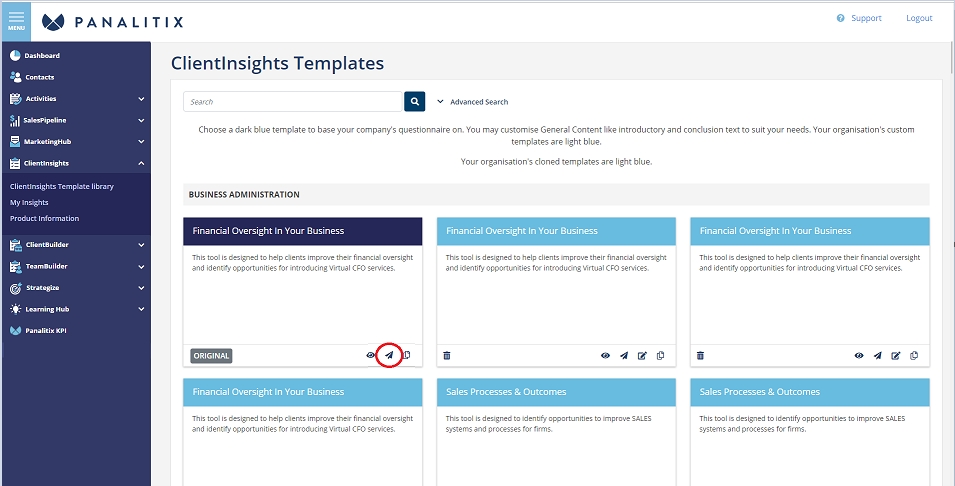 4. Tick Email button and click Next.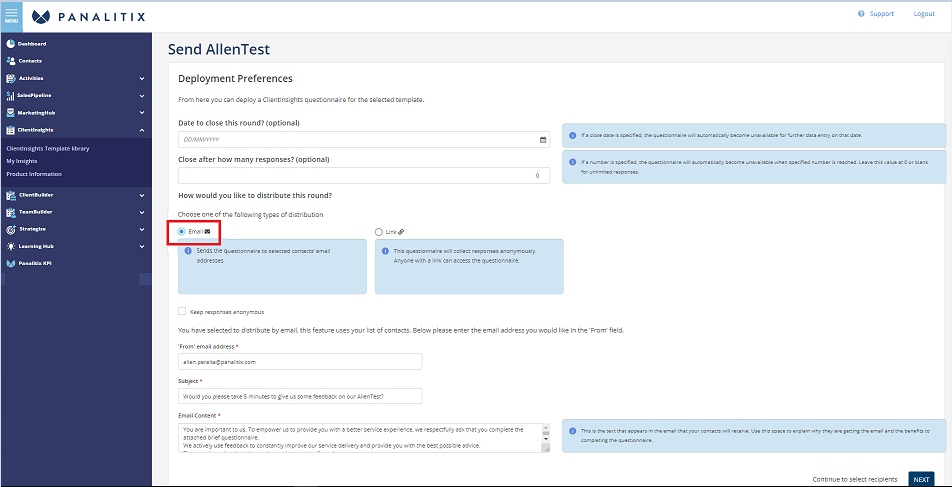 5. Select Contact from the list that will receive the questionnaire and click Add to List button
6. Click Review Distribution List button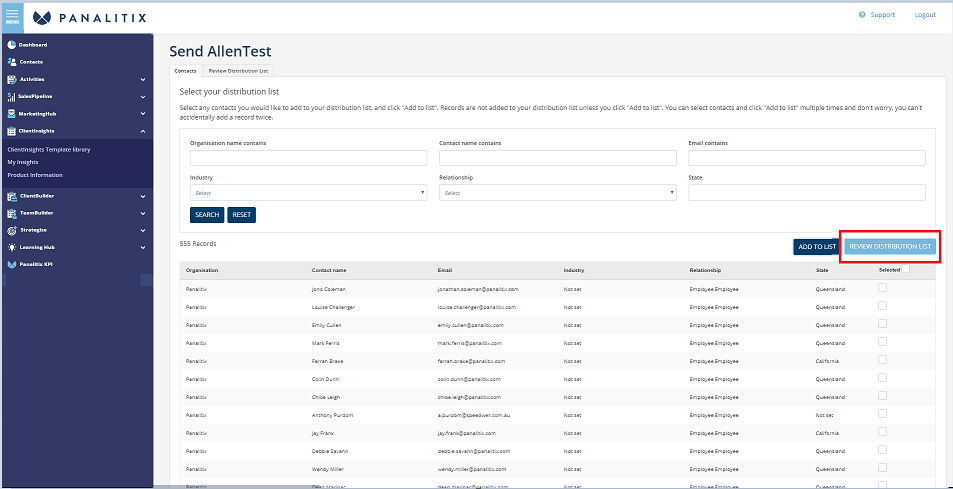 7. Click Send to Recipients button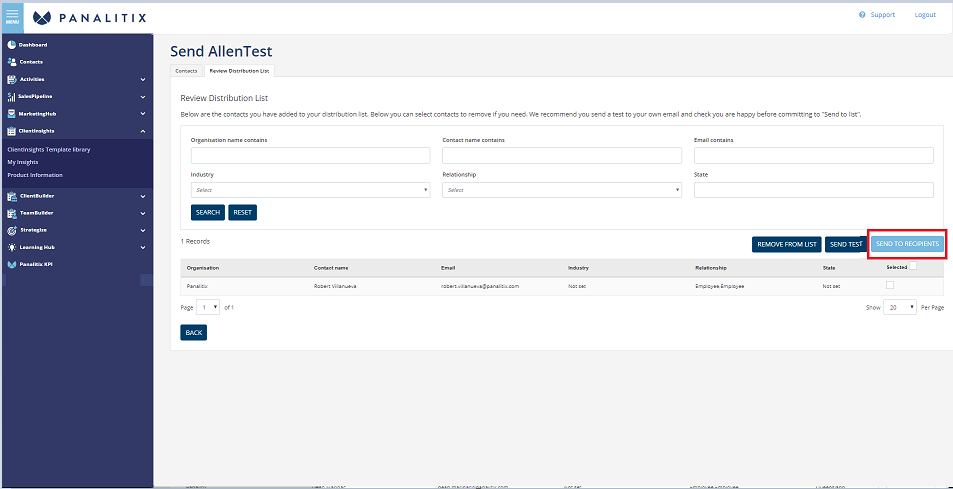 NOTE: Proceed to step 3 after step 1 when the user already tick the "Hide this page in future"DarkBlue Templates are the Original Templates and LightBlue Templates are the cloned or custom templates.