Introduction
Campaign creation is just one of the million ways on how you can communicate to your client. See the steps below on creating one.
Creating a Campaign
1. Go to Campaigns in Marketing Hub. Select a Send Date & tire before proceeding NEXT.

2. Select the campaign that you want to create.

3. Fill out all the required fields for your email campaign and proceed to step 4.

From Email: enter your preferred email address on where the email will appear it will look like it came from.
From Name: enter your preferred name as if the campaign will come from a specific person.
4. Check the preview of your email details.

5. Select your recipients from your Contacts list & click Add Selected to List & Proceed to Next.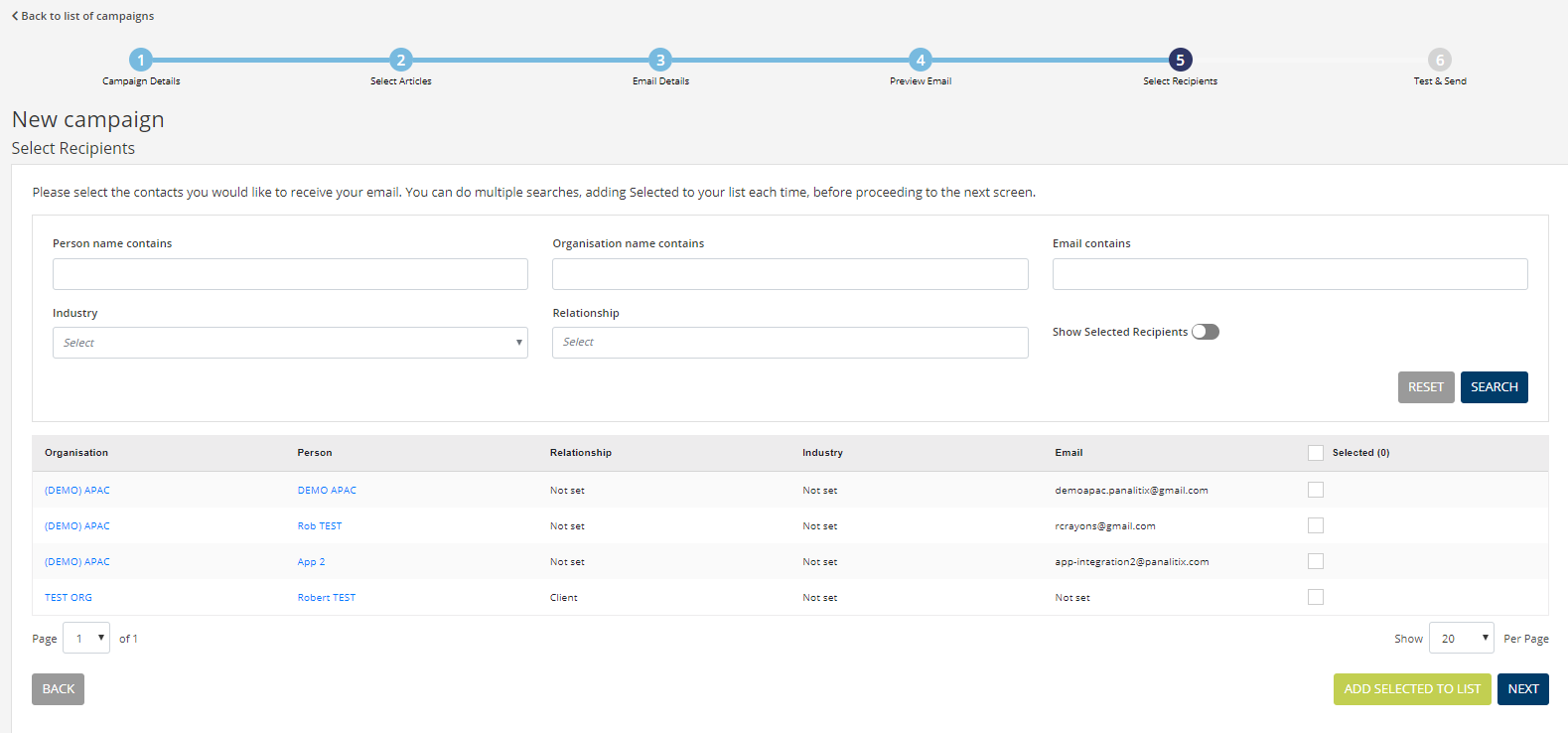 6. You can enter an email address under recipients to send a test email so you can see a preview of your campaign. Once satisfied, Click Send on Scheduled date.