Introduction
The Marketing Hub provides an array of articles that can be used to communicate to clients that is located in the Article Template. The tool also provides the ability for a user to create a customized article.
Selecting Articles from the Template Library
1. From Marketing Hub Select Article Templates from the left panel.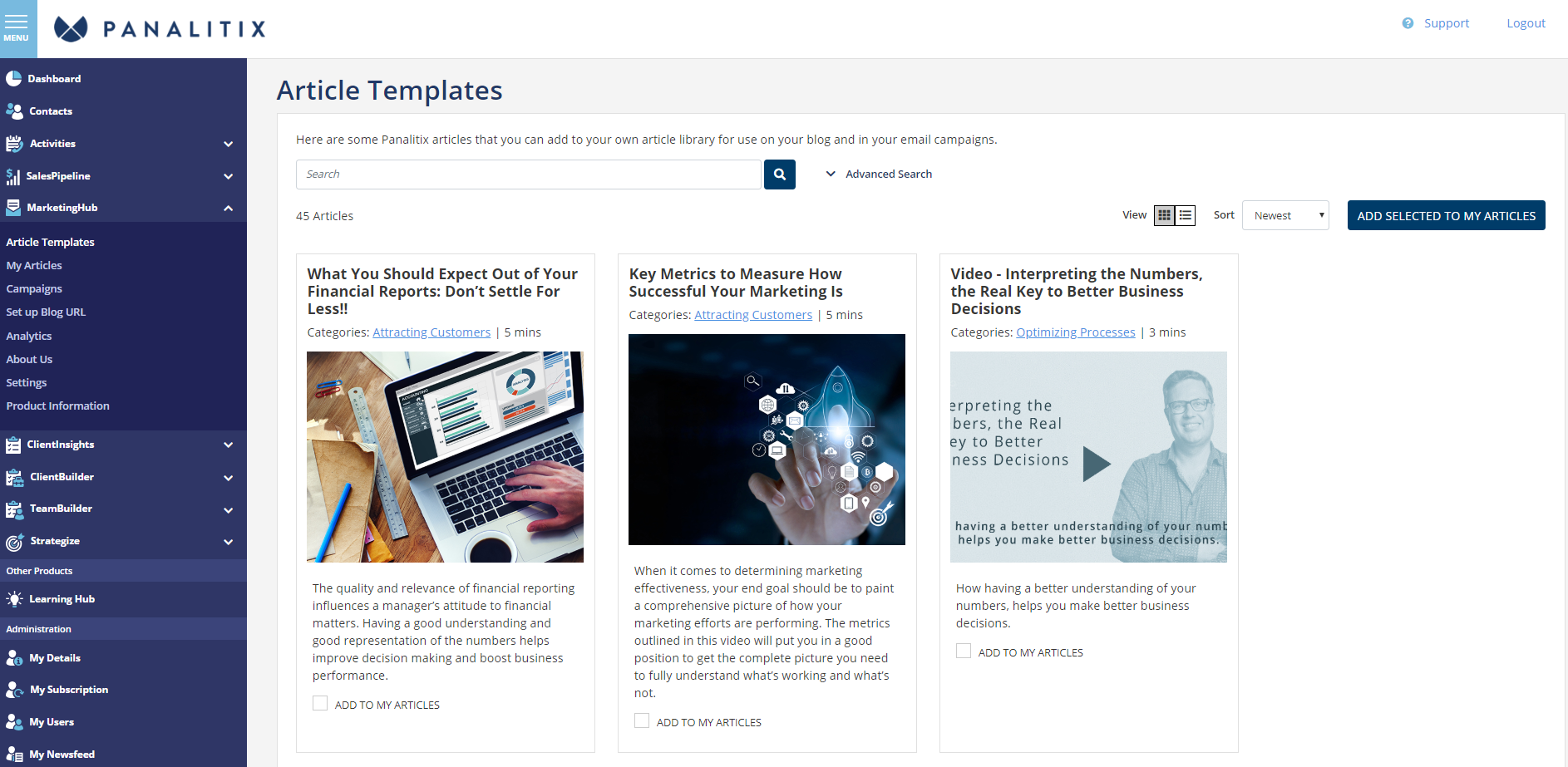 2. Place a check into the ADD TO MY ARTICLES Box. You see that the article selected now being added to your "My Articles Panel"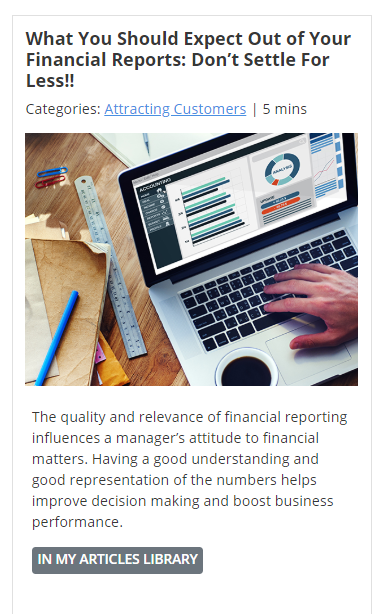 Publishing an Article to your blog
1. Go to My Articles.
2. You will have the ability to customise the Template article selected from the Template Library. You can also choose a date when to publish it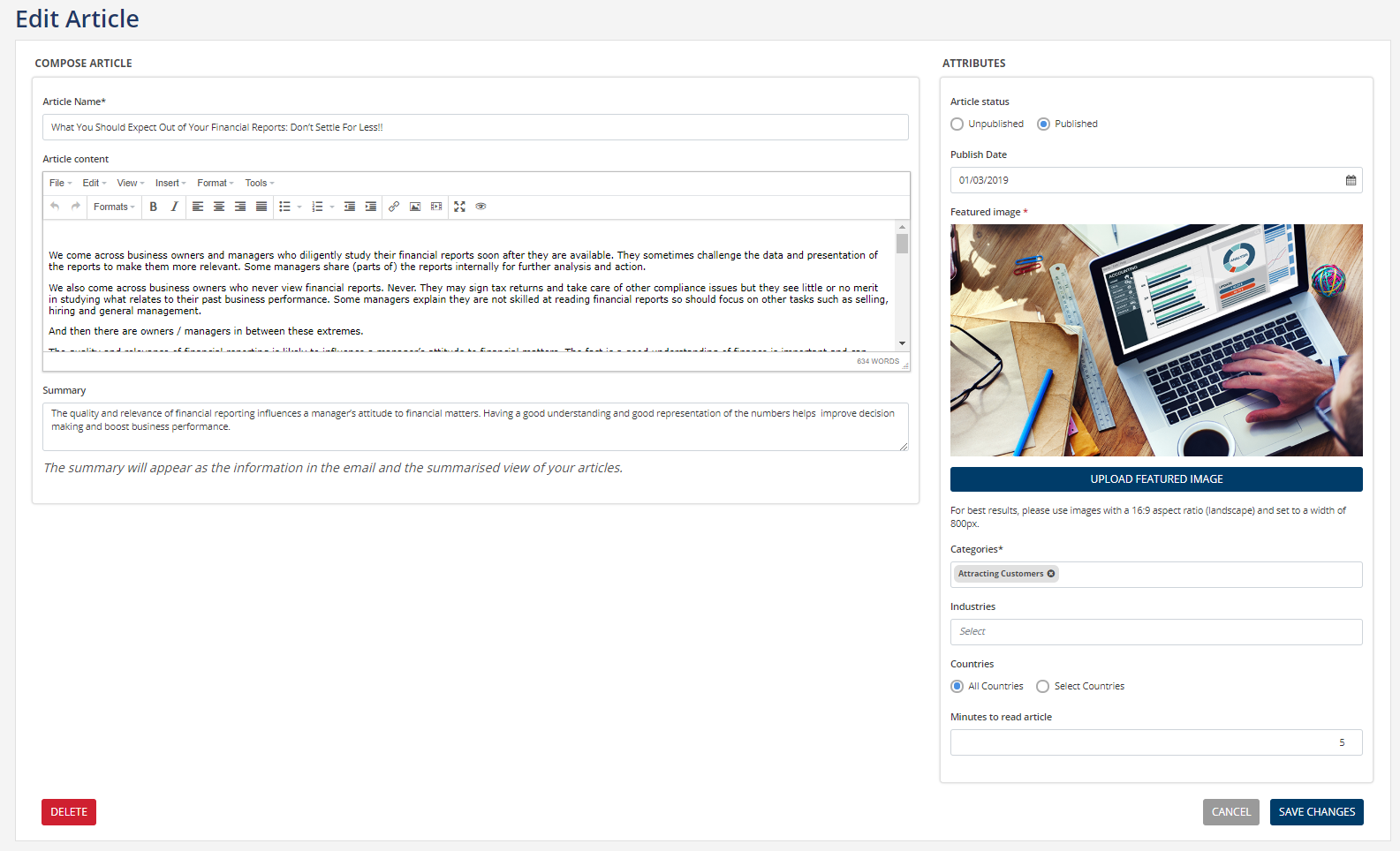 3. Inserting Videos/Media is possible by pasting the URL link of where it is saved.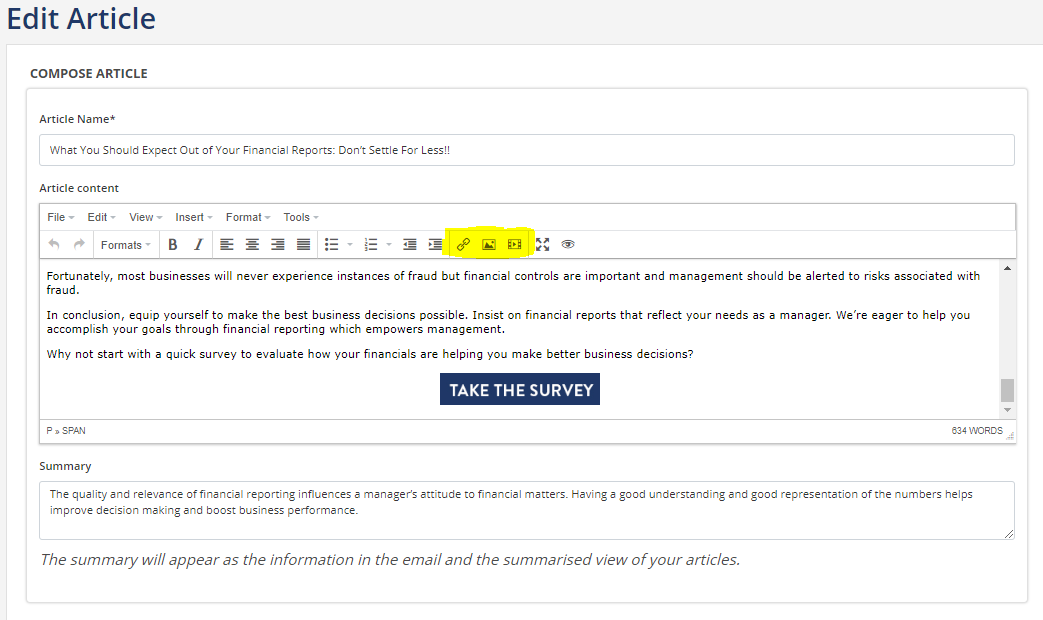 4. For Images, you can always upload your file (jpg. png. file.)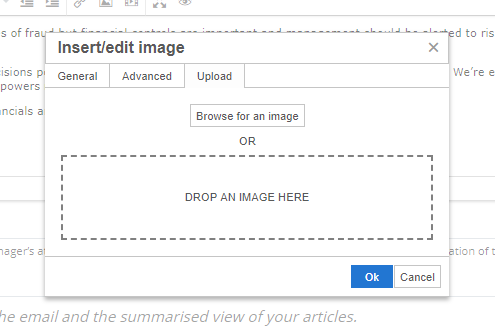 5. Once satisfied with the changes click Save.