Introduction
This article will describe the process of how to copy a template questionnaire to customize it.
Who can do this?
All the users that has access to ClientInsights, ClientBuilder or TeamBuilder.
How to Copy a Template Questionnaire to customize it
1. Click ClientInsights / ClientBuilder / TeamBuilder.
2. Click Get Started Button.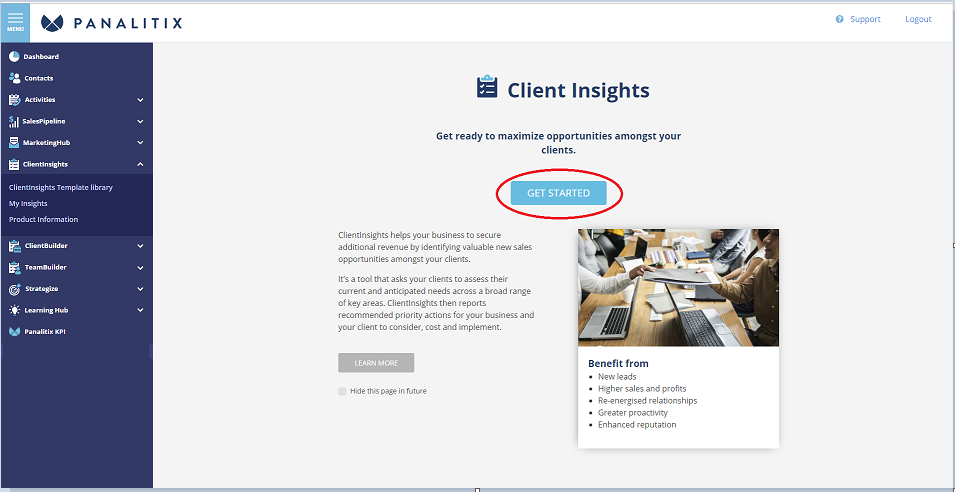 3. Choose specific questionnaire and click Copy button.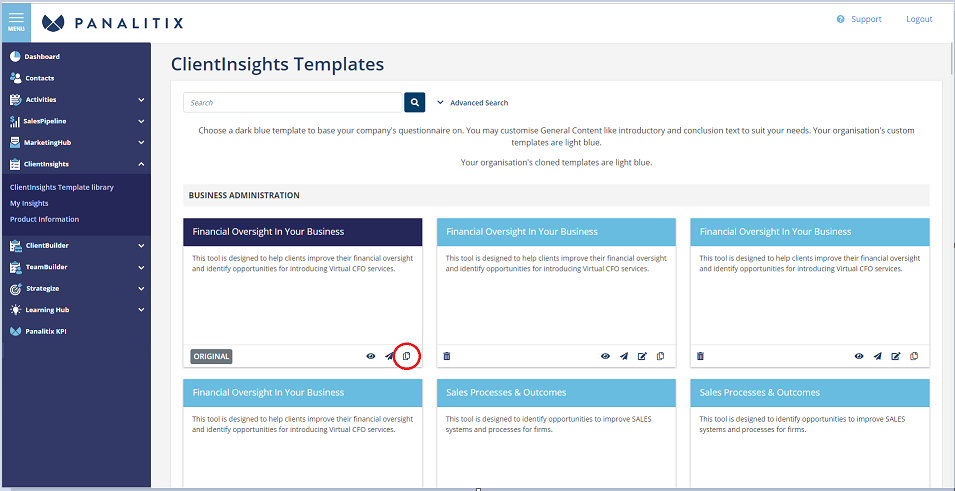 4. The user may edit the General Content and Questions before saving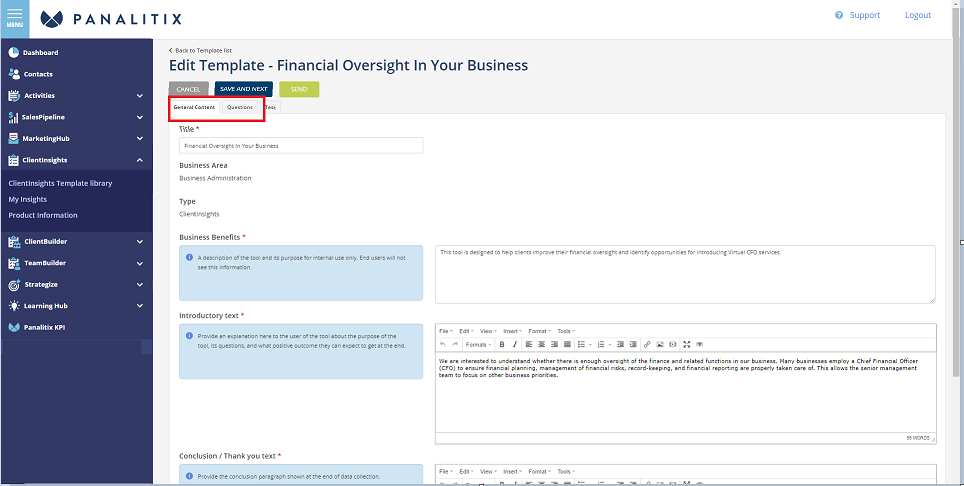 NOTE: Proceed to step 3 after step 1 when the user already tick the "Hide this page in future" Dark Blue Templates are the Original Templates and Light Blue Templates are the cloned or custom templates. The users can copy or customize either Dark Blue Templates(Original) or Light Blue Templates(Cloned).