Introduction
A Sales Person is anyone in your organisation active in developing or closing new businesses. They will require a User account in order to use SalesPipeline.
Who can do this?
All users that has access on SalesPipeline.
How to add a Sales Person
First, Go to SalesPipeline click on Settings.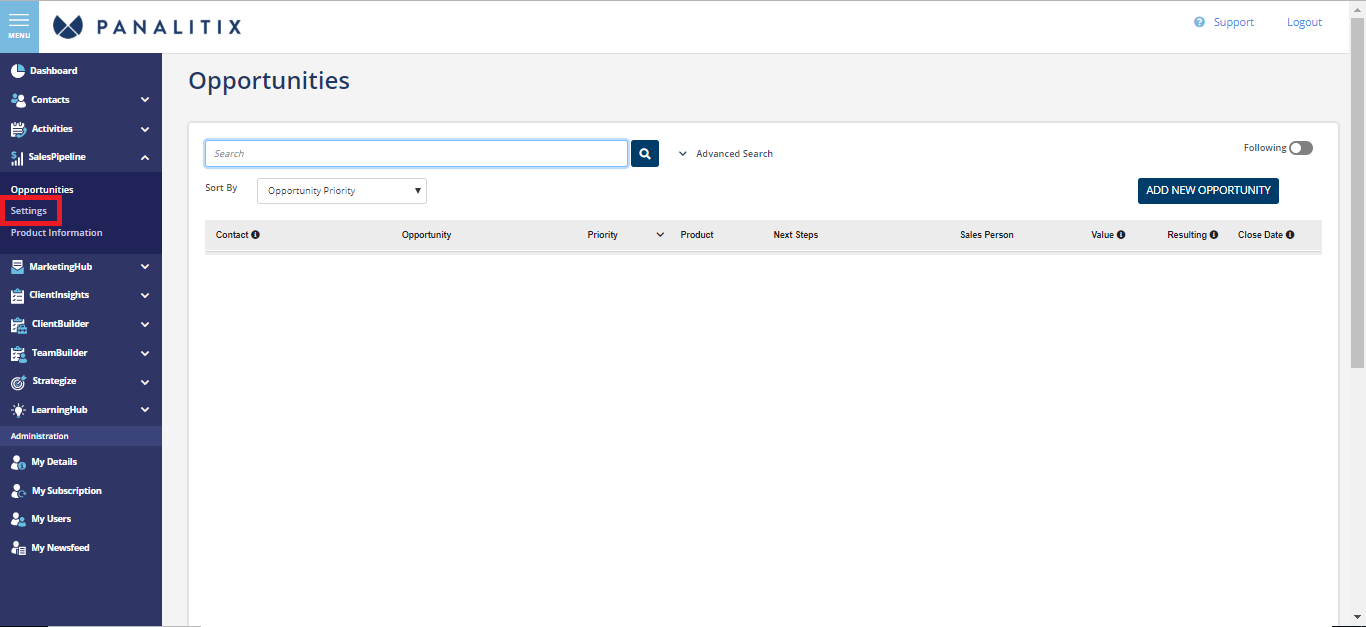 Click Sales People Tab and click Add Sales Person.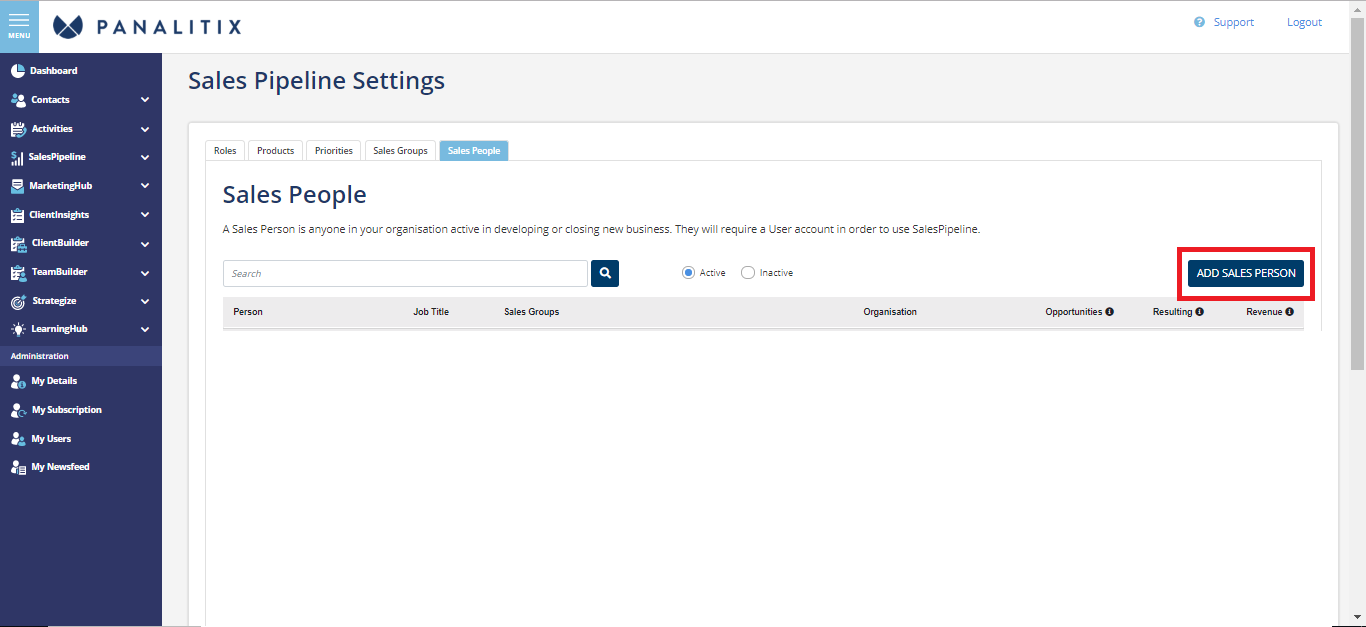 Fill out the required fields & select the applicable Sales Group. Click Save.
NOTE: The user may only choose registered person on the Firm or Organisation

User can always make changes to a Sales Person and designate them to a different Sales Group or Tagged them as Active / Inactive by clicking the User.