Introduction
If Firm / Organisations sales team is divided into Sales Groups, define this here.
Who can do this?
All users that has access on SalesPipeline.
How to create Sales Groups
First, Go to SalesPipeline click on Settings.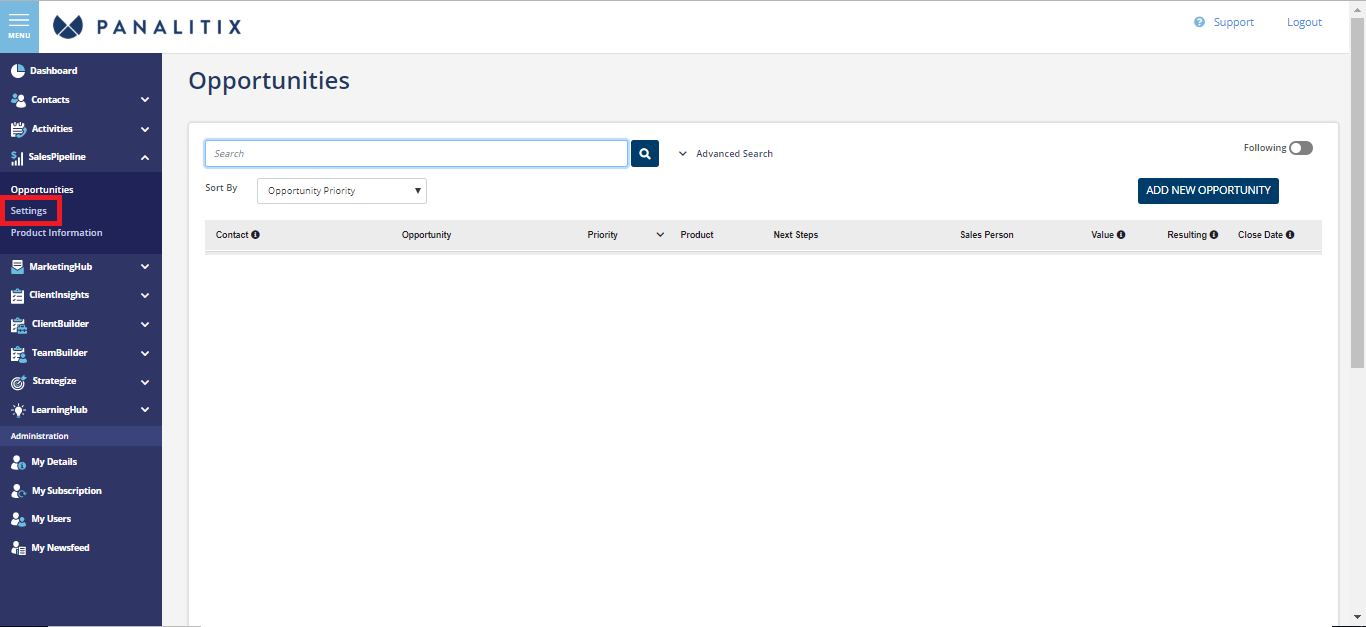 Click Sales Groups Tab and click Add New Sales Group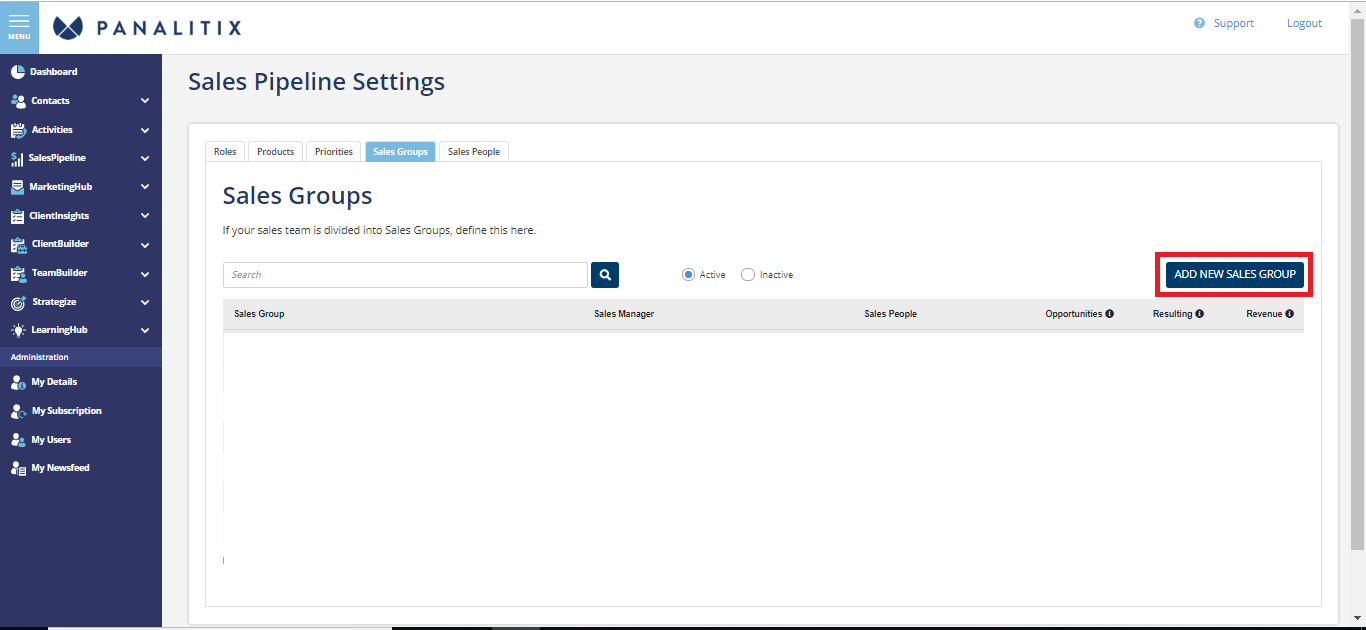 Fill out the required fields and click Save.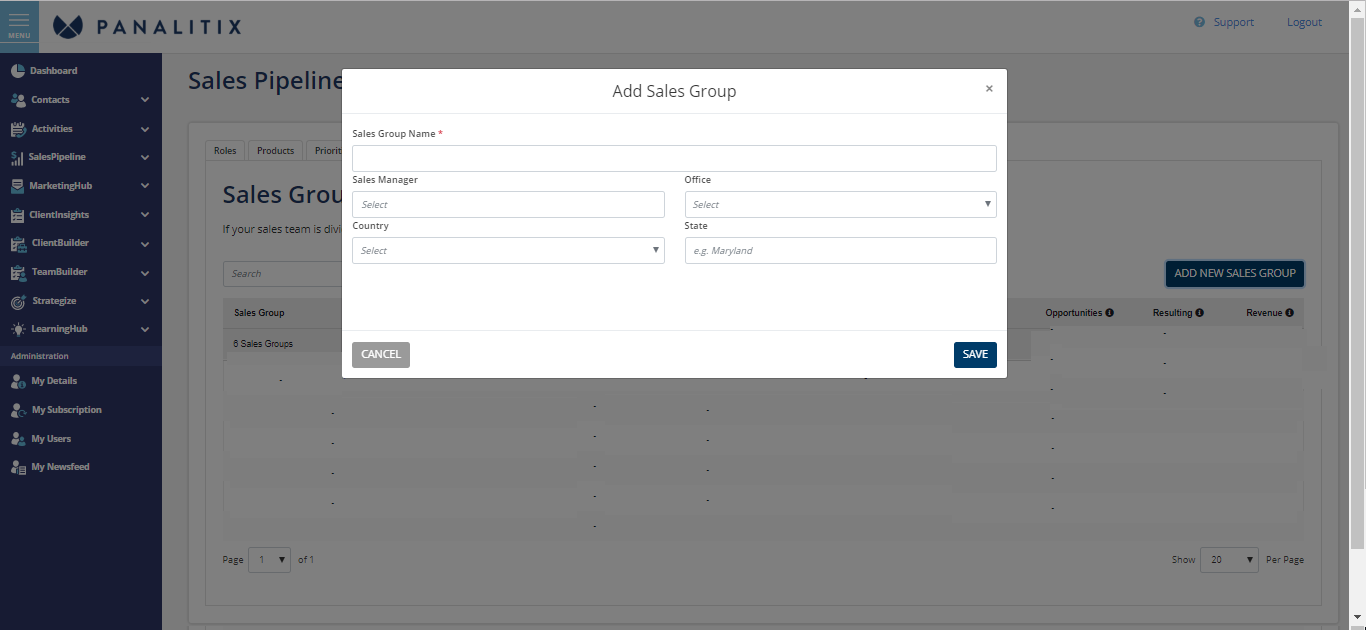 Users can always open the group that was created if they need to make changes by clicking it.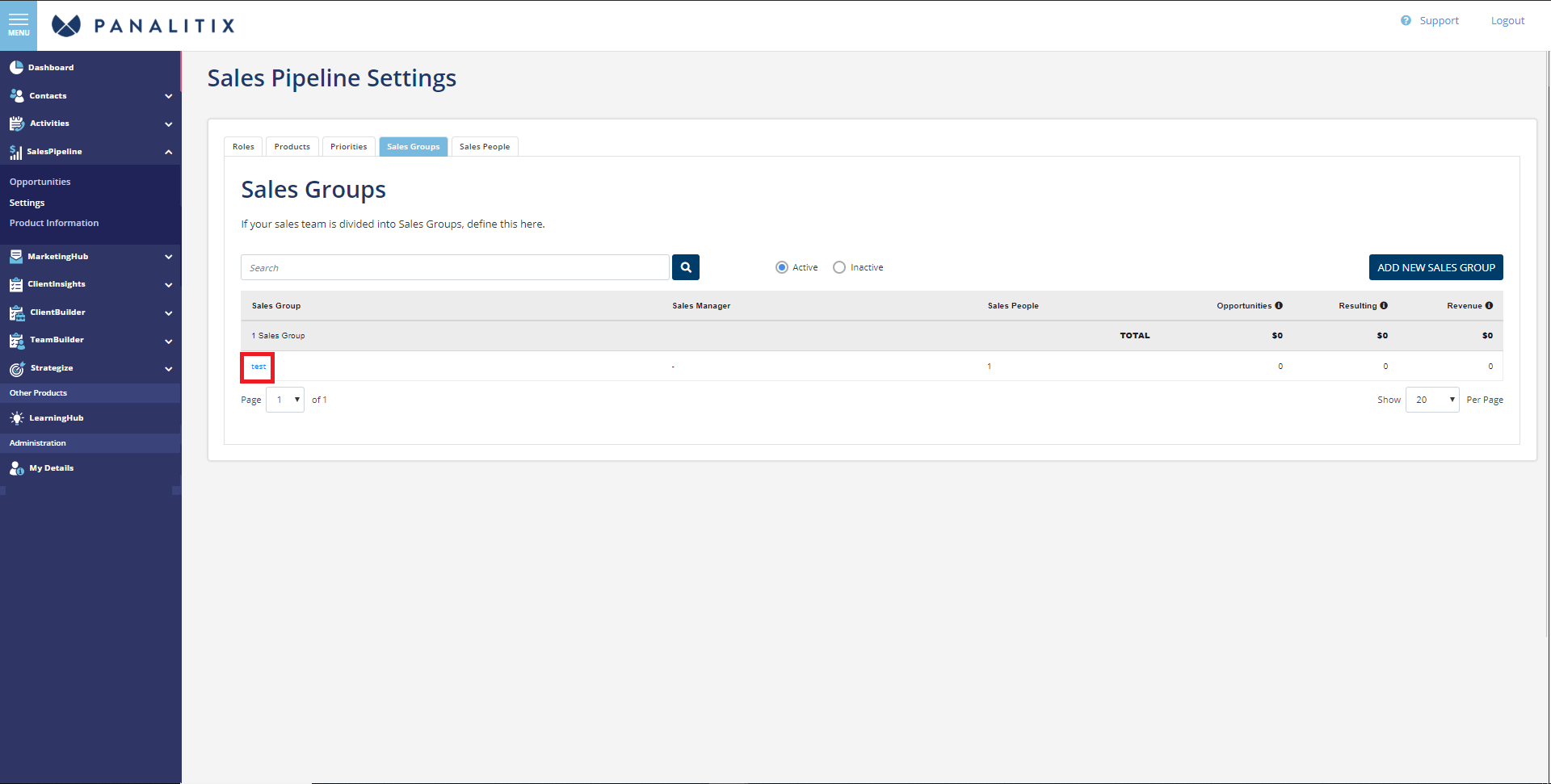 If a Sales Group created is no longer needed, Users can tag it as Inactive or Delete it so they can easily access the active ones.
Note: The user can Delete Sales Group either its Active / Inactive.